CELEBRATE YOUR SPECIAL DAY BY FEEDING 150 PEOPLE FOR RS 5000
The pandemic has led to a loss of livelihood leaving many people hungry. The STS Foundation and Get the Scoop have partnered to start the initiative 365 DAYS FEED CHENNAI. On your special day like birthdays, anniversaries, in memoriam, milestones and other celebrations we freshly prepare wholesome vegetarian meals to be given to the needy. We will record a video of the impact of your contribution that you can share to inspire others. Please contribute and help us meet our goal of feeding the under privileged for 365 DAYS.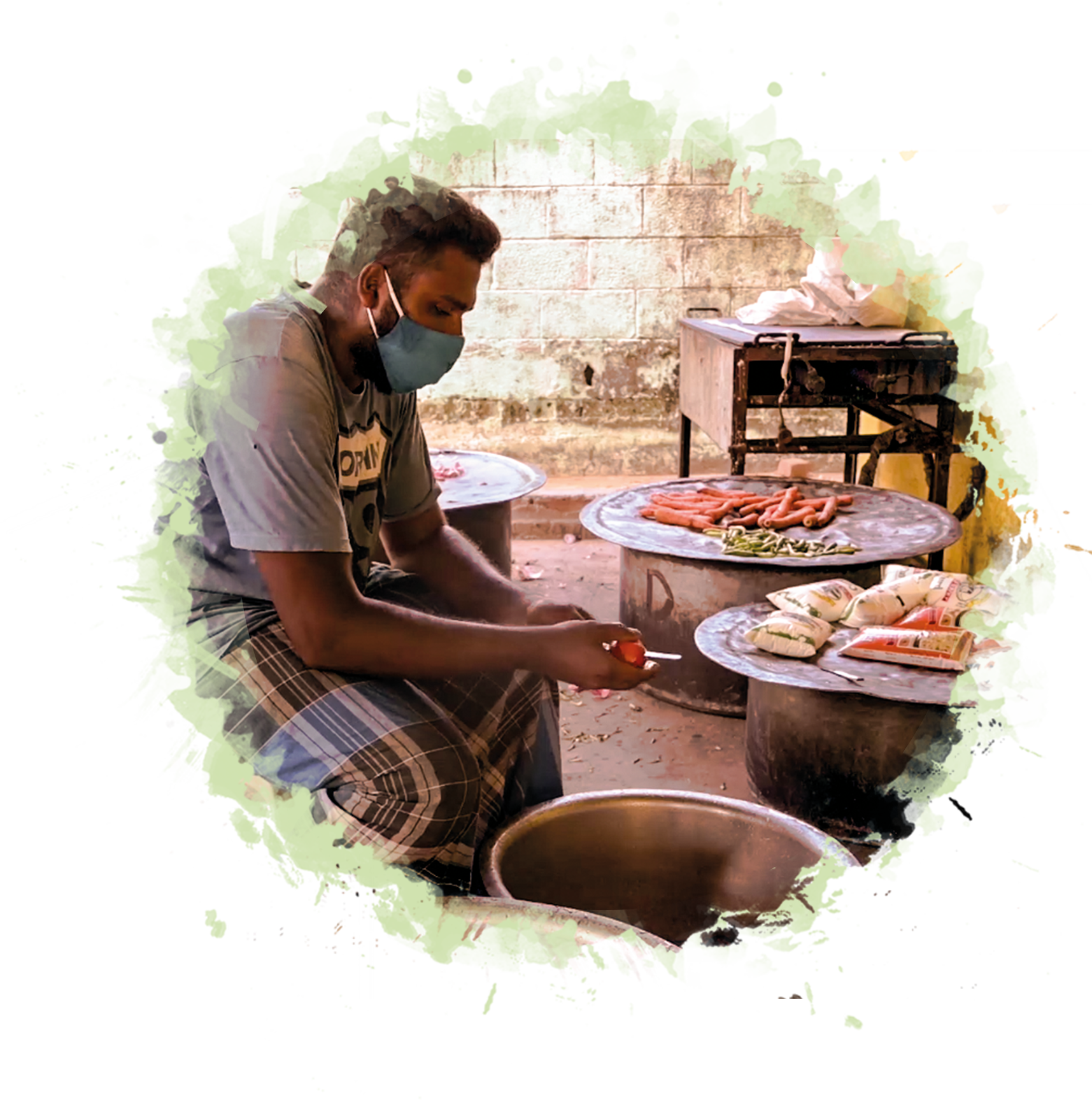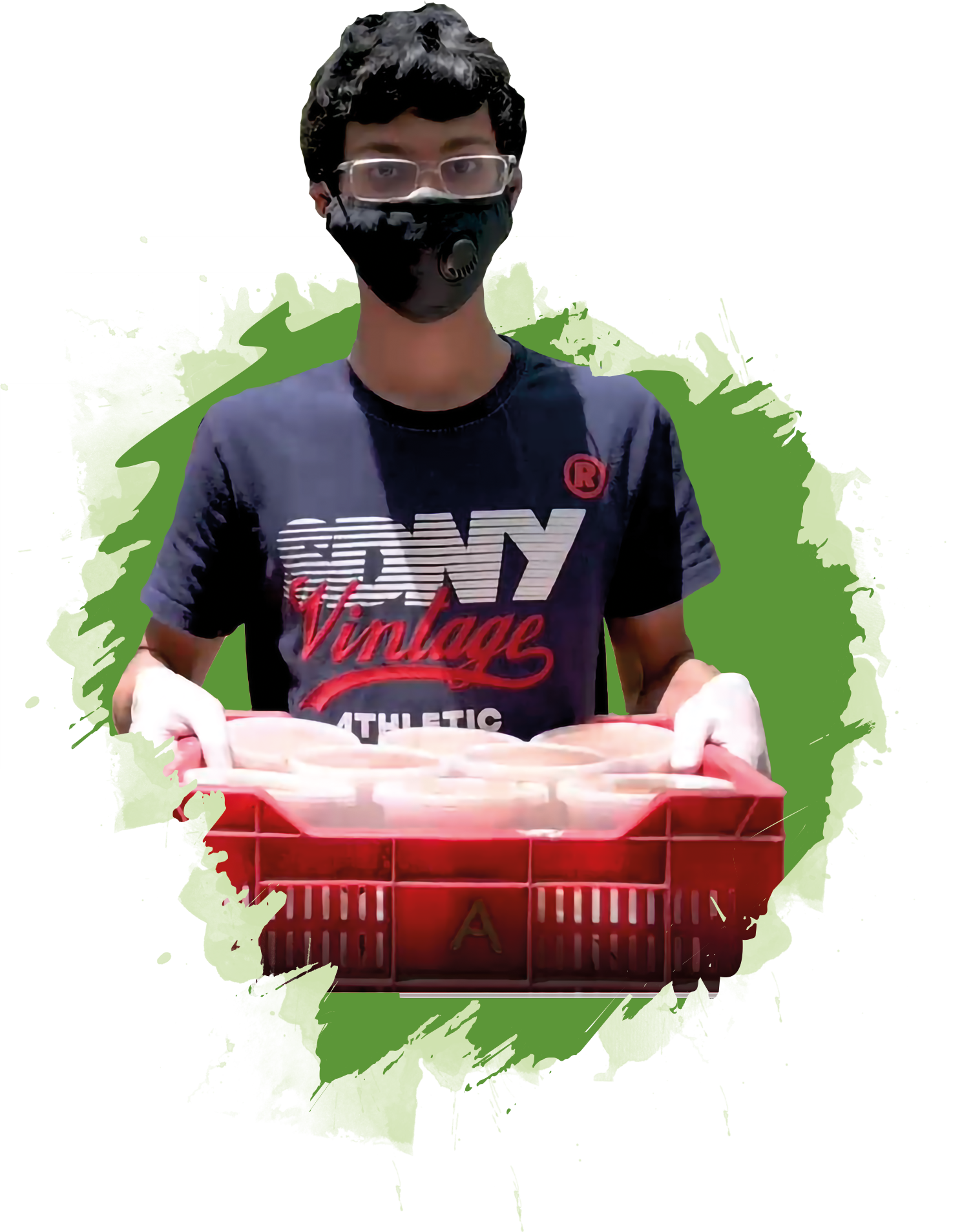 GET THE SCOOP
Homemade Ice cream by Tarush
Tarush Ramdas, a current 11th grader of KC High, Chennai started his healthy guilt free premium ice cream brand in the summer of 2020 when Covid hit. His aim was to sell his ice creams and donate the proceeds to a local business, the iconic Madras Crocodile Bank that was very close to where he lived and a place he visited multiple times. Tarush created a flavour, Crocodile Tears which completely sold out and he was able to donate a lakh of rupees to the Crocodile Bank Trust. To this day Crocodile Tears remains his top ice cream flavour. Currently his ice cream brand is 2 years old and he still takes orders and continues to experiment with healthier and creative ice cream flavours.
While volunteering over the summer of 2021 at a GET A VACCINE GET A BIRIYANI vaccination camp in a coastal village close to where he lives he saw that many people were getting the vaccine mainly for the food. The pandemic had led to a loss of livelihood and a hunger catastrophe. Tarush believes that "No one should go hungry" and so Get the Scoop partnered with the STS Foundation and the initiative 365 DAYS FEED CHENNAI was born.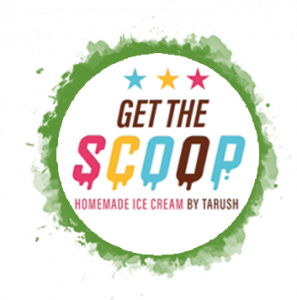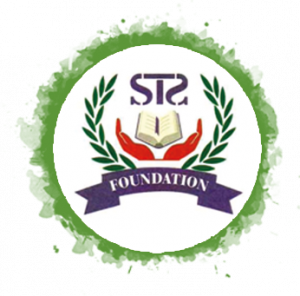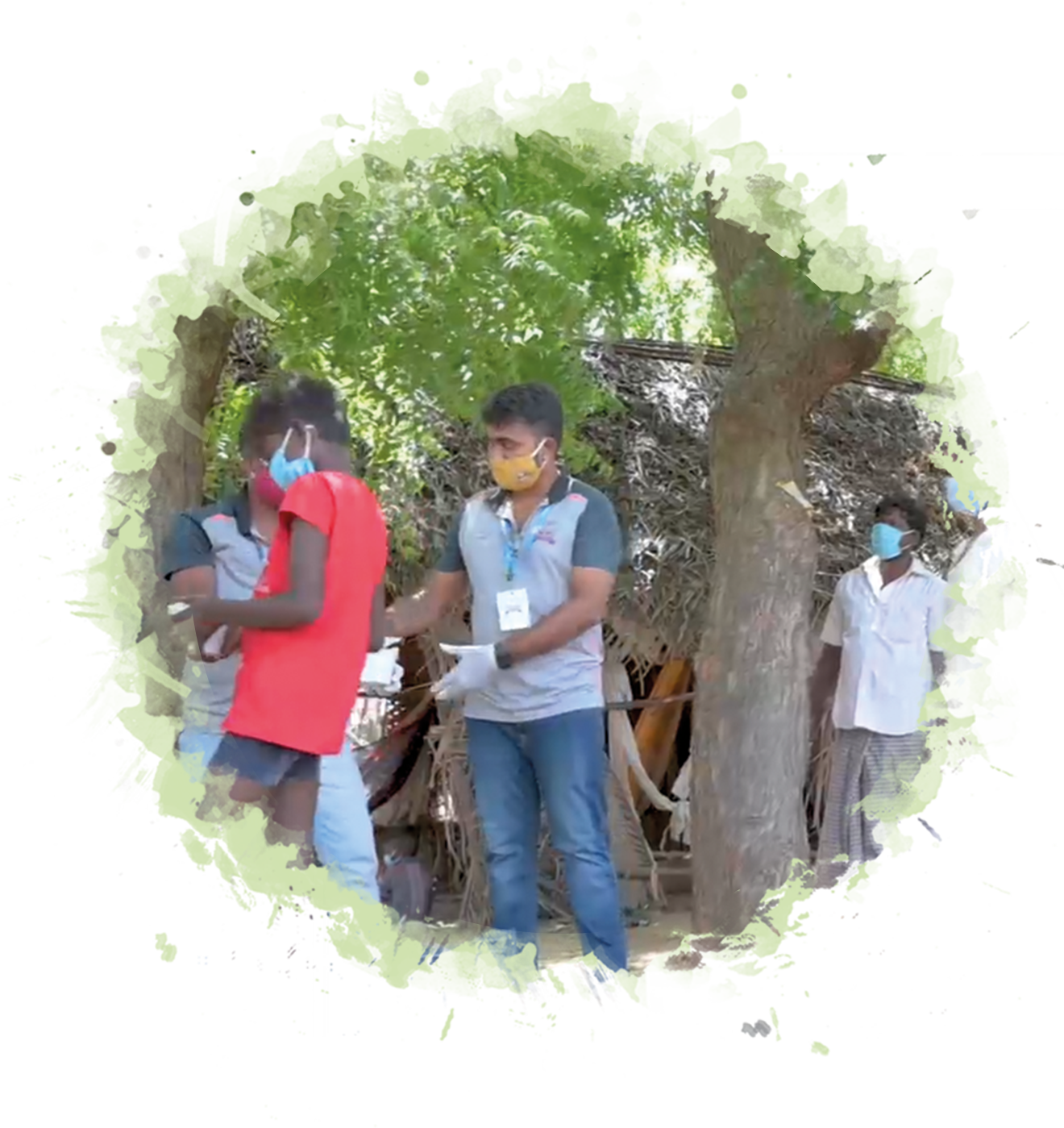 STS Foundation
The STS Foundation is a public charitable organization that does community outreach work in the coastal areas in and around ECR and OMR, Chennai. Some of its outreach programs include the education of underprivileged children, financial support of single parents and old age citizens, and flood relief. 
During the COVID pandemic, the STS foundation started a vaccination drive in Kovalam, a coastal village 10 km south of Chennai with the goal of the village becoming the first fully vaccinated village in India. With a voter population of 7000 residents as of Dec 2021, 95% of all its residents are fully vaccinated. Their hugely popular GET A VACCINE GET A BIRIYANI incentivized vaccination program was instrumental in a maximum number of residents getting vaccinated earlier on and the program helped fight vaccine hesitancy. 
Through their vaccination drive the STS foundation realized that the food was a main draw for residents getting the vaccine and the hunger pandemic as a fall out of COVID was real especially for those who had lost their livelihoods. Hence 365 DAYS FEED CHENNAI was born. The STS foundation with its team of 23 members and many volunteers identify underprivileged sections of society on ECR and OMR and provide them wholesome meals for 365 DAYS.
Please help them is this hunger crusade with your valuable donation.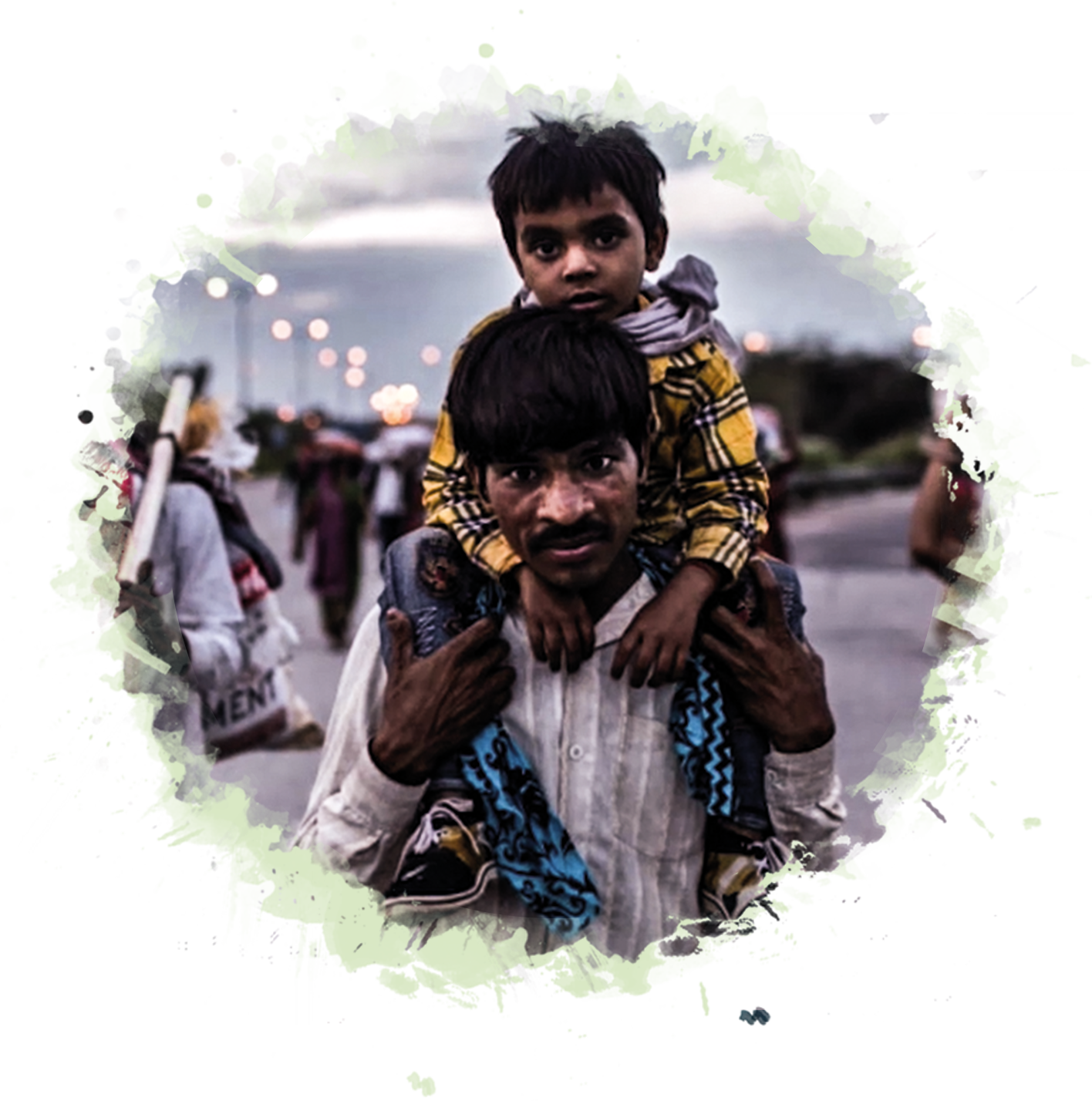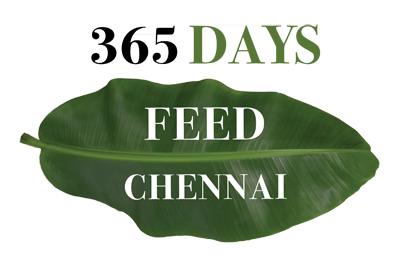 Please watch this video and donate to help mitigate hunger. Be a hunger crusader in the time of the Covid pandemic.